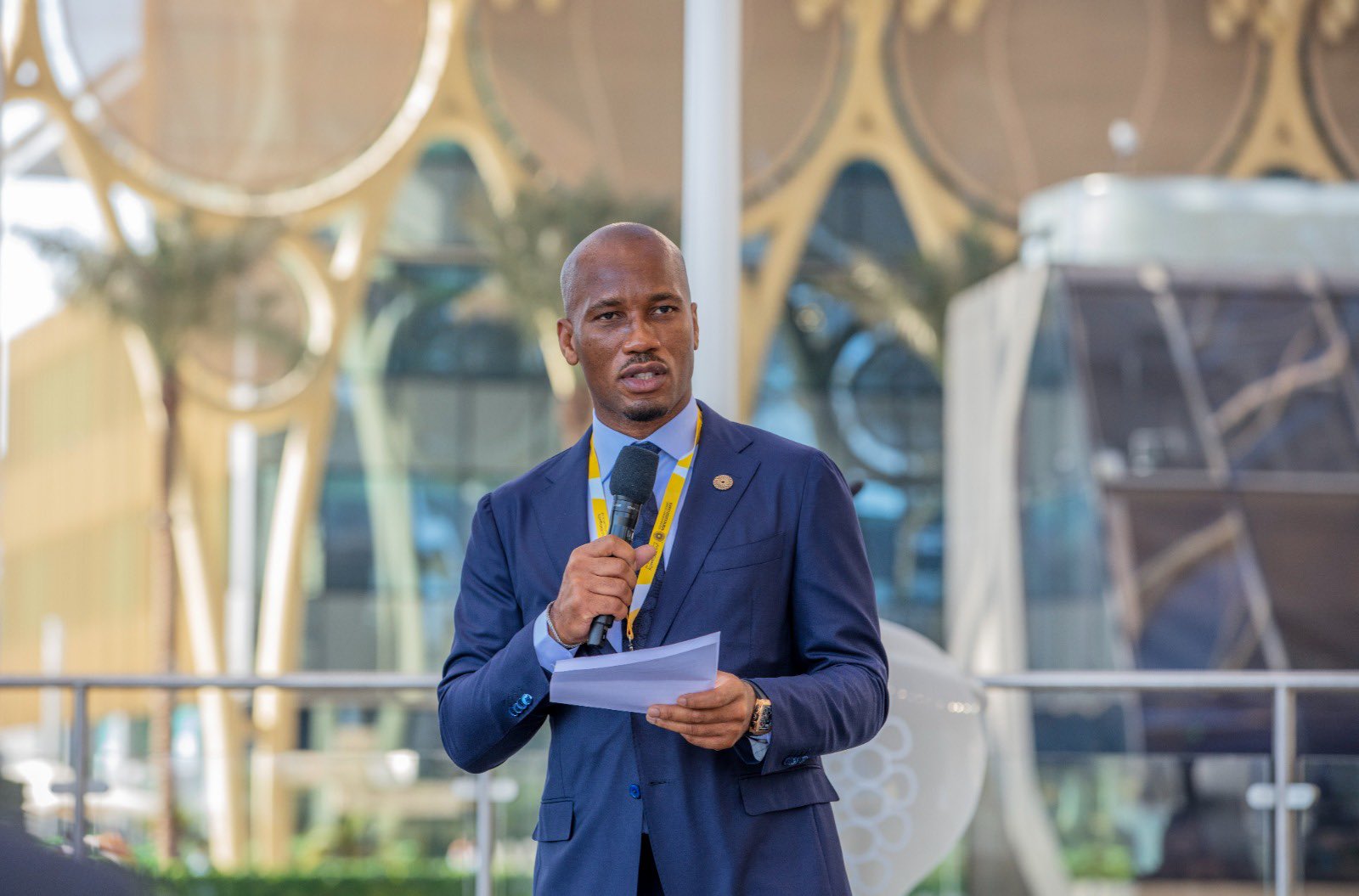 Chelsea and Ivory Coast international football team legend Didier Drogba has stated that he would, by all costs, love to see a massive improvement in African football on a global scale, better than it currently is. The former Chelsea striker,  who made his name playing for the Blues after being signed for the club by legendary Chelsea manager José Mourinho, mentioned this in a recent interview and it has since gone viral as well. In the statement, Drogba said that African football is already breeding a lot of very good players recently and that he would like to see the trend continue that way.
Mohammed Salah and Sadio Mane remain to of the best African players in the world currently and they both are still performing exploits for their present clubs. Mane left Liverpool in the summer after reports made the rounds that the Reds refused to up their offer and hand him a better and much improved contract to be able to lure him to remain at the club and since left for German Bundesliga giants Bayern Munich. He has been plying his trade in Germany since last summer and has been impressing at his new club, while Salah, his former teammate, continues to find it a bit difficult to help revitalize the Reds this season.
Liverpool are having one of the worst periods in recent times and have been blamed for allowing Mane to leave the club, with many believing that the Senegal international football star was a better and much more influential star in the Liverpool team than Salah.
Drogba said Salah and Mane are simply two very great examples that African football is getting a lot of recognition, while he also mentioned Nigerian international striker, Victor Osimhen, who plays for SSC Napoli as another African superstar doing a great job currently.